U2's tour manager dies of massive heart attack
Sad news for Irish band U2 this week as Dennis Sheehan, their tour manager for more than 30 years, died of a massive heart attack. He was found in his Los Angeles hotel room early yesterday morning, Wednesday, just hours after U2's first of five concerts at the iconic LA The Forum. Mr. Sheehan was 68 years old.
Sheehan had been with the band since their early days, and was the person responsible for the organization of every one of their tours. Their last tour the "360° Tour even broke records, as it ran for two years, and ended up being the highest-grossing concert tour in music history.
Last night, while on stage at The Forum, U2 paid tribute to Dennis Sheehan. As Bono introduced the song 'Iris', he told the audience about Sheehan:
"U2 is kind of family. It's a brotherhood, although there's a lot of sisters too. But our extended family is very, very important to us. We look after each other and it takes a lot to put on a show like tonight.

Last night we lost a member of our family. Dennis Sheehan was his name. He was U2's tour manager for 33 years. He loved, as we all do, the city of Los Angeles and he called the Sunset Marquis his 'home away from home'. He came to this city as a young man in the '70s, working for Led Zeppelin. He always thought maybe U2 could be the next Led Zeppelin, which of course is impossible."
Watch Bono giving his tribute to Sheehan below. Very sad.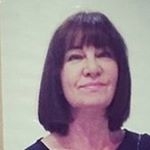 Latest posts by Michelle Topham
(see all)