From the first line I heard Bernd Heinrich "Der Graf" Graf sing, I was hooked. Der Graf ('The Count') is the singer for German band Unheilig ('Unholy'), and his voice is gravely, deep and soul-grabbing.
Now, I'd never heard of Unheilig until yesterday when I followed my usual path down the rabbit hole opened up when I first became aware of Austrian singer Conchita Wurst last year. That rabbit hole has led to German language songs from some of the most amazing artists, including Andreas Bourani, whose collaboration with Unheilig on 'Wie wir waren' led me to Unheilig yesterday.
So, I'm listening to Unheilig's 'Wie wir waren' (As we were) as my Repeat Rotation Video today. Unheilig released the song with German singer-songwriter Andreas Bourani in 2012. It made it to number 32 on the German charts.
'Wie wir waren' is from their album Lichter der Stadt (City Lights), which you can pick up on all major digital music sites. Now isn't that a nice song, and such a beautifully filmed video?
Unheilig, by the way, is made up of the aforementioned "Der Graf", and musicians Christoph "Licky" Termühlen, Henning Verlage and Martin "Potti" Potthoff.
Watch their video for 'Wie wir waren' below.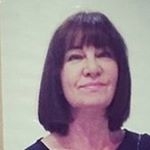 Latest posts by Michelle Topham
(see all)