Unintentional Love Story stills show actors that look suprisingly similar to webtoon characters
When it comes to upcoming Boys' Love dramas, I am looking forward to the Korean drama Unintentional Love Story the most.
That's why I was thrilled to see the new stills TVING released earlier today promoting the drama, and giving us a closer look at the two male leads.
Male leads, I might add, that are played by perfectly cast actors who look very similar to the webtoon characters themselves.
Based on a webtoon written and illustrated by PIBI that I read late last year and adored, Unintentional Love Story tells the adorable story of two men — ceramic artist Yoon Tae Joon and former office worker Ji Won Young — who meet under quite nefarious circumstances, yet fall in love anyway.
Ji Won Young (played by Gongchan) is fired from his job after a corruption scandal he has nothing to do with, but gets partially blamed for anyway.
In an attempt to get his job back, he decides to look for the company chairman's favorite ceramic artist. An artist who disappeared a couple of years before, and has been impossible to locate since.
But when he finds Yoon Tae Joon (Cha Seo Won) creating pottery in a small town few people visit, he learns quickly Tae Joon has no interest in returning to Seoul or in being found by the chairman.
It is now up to Ji Won Young to not only report Yoon Tae Joon's whereabouts to a former superior at his old company, while keeping track of his daily life, but also to persuade him to return to Seoul.
The problem is, as the two men get to know each other, both discover their feelings are becoming something other than what they expected, while Ji Won Young isn't sure he wants his job back after all.
If you enjoy a superb Boys' Love story, and the director and actors have done this one the justice it deserves, I think Unintentional Love Story will quickly find a place in your heart.
Check out the just released Unintentional Love Story stills above, and the short teaser trailer below to see.
Now aren't those two the cutest of men and, if you read Unintentional Love Story like I did, aren't Gongchan and Cha Seo Won the perfect actors to play them?
Unintentional Love Story is due to be released on the Korean streaming service TVING on March 17th.
No word yet on where the K-drama will air/stream outside Korea, but I would guess the most likely platform is Viki.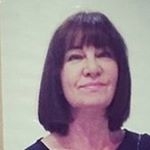 Latest posts by Michelle Topham
(see all)