Uzari & Maimuna give first press conference at Wiener Stadthalle in Vienna
Uzari & Maimuna, the Belarus representatives at Eurovision 2015, gave their first press conference this week to talk about their song 'Time'. The interviewer was Austrian TV and radio presenter Kati Bellowitsch.
Kati asked about their thoughts on the stage, which they thought was huge and really loved, and how they got together as a duo, as Uzari is a pop singer and Maimuna has a classical music background as a violinist. Maimuna said she had wanted to find someone who could collaborate with her to produce more pop music than what she had been used to playing and, once she met Uzari, she knew immediately they would work well together as his voice was beautiful.
Uzari also talked about their song. 'Time' is about how time should be used in the right way, not wasted. He went on to say they had dedicated the song to people who are fighting cancer, as they wanted time to be on their side so they could defeat it.
Kati Bellowitsch then turned the press conference over to the press who asked what it was like for Uzari being back at Eurovision as the lead singer, instead of a backing singer as he was in 2011. They were also asked about the meaning behind the staging of the song 'Time', and why it is just the two of them on stage.
Maimuna was asked about her biggest musical influence, a woman who was her first teacher when she was just seven years old, and who she is still close to today.
Other questions concentrated on Uzari & Maimuna's official video for the song 'Time', as quite a few people seem disappointed that the video was very creative but that the staging, so far, is not.
Of course, it will be interesting to see what their staging looks like on the night of semi final 1 on May 19th.
Watch Uzari & Maimuna giving their first press conference below. Don't they both have the nicest energy?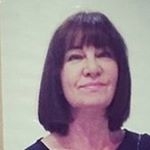 Latest posts by Michelle Topham
(see all)