American rock band Vampire Weekend is promoting their new album Father of the Bride via a nationwide concert tour.
And, during the tour, the New York City-based band is doing something quite interesting. Taking requests for cover songs during their concerts. Cover song they then perform in the show.
So far Vampire Weekend's cover songs have included L'Homme Run's 'Pizza Party' and, last Friday in Cleveland, Ohio, the indie band performed a cool cover version of the Crowded House track 'Don't Dream It's Over'.
A track I have always loved since it was released on their debut studio album in 1986. One I fell in love with again when Austrian singer Conchita Wurst released a cover version of the track back in early 2017.
The Vampire Weekend cover of 'Don't Dream It's Over', however, is a lighter, softer version of the Crowded House classic than Conchita's version.
No less beautiful, though. Particularly as it was played live.
The band's new album Father of the Bride is the fourth studio album for the successful indie rock band, and the first one on a major record label — Columbia.
It has spawned six singles, and had Vampire Weekend kicking off a North American tour in support of the album in May.
Beginning at the end of June, the band will also be doing a massive European tour with concert dates in the UK, Denmark, Ireland, Poland, the Netherlands, Switzerland, Italy, Spain. France, Belgium and Portugal.
Check out all concert dates for both tours on their website.
And listen to and watch the Vampire Weekend cover of 'Don't Dream It's Over' in the video below. It is really quite the sweetest thing.
Related reading: Miley Cyrus and Mark Ronson cover of  'No Tears Left To Cry' proves she can sing anything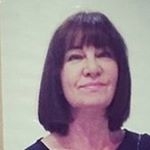 Latest posts by Michelle Topham
(see all)