Van Morrison releases 'Dark Night of the Soul' — first track from Three Chords and the Truth
74-year-old Irish singer songwriter Van Morrison doesn't show any signs of slowing down as he gets older. If anything, he seems to be speeding up.
That is evidenced with this week's announcement Van Morrison is releasing a new album in October.
Called Three Chords and the Truth, it will be his seventh full album release in just four years, and his 41st album in total.
Last year alone, he released two albums — The Prophet Speaks and You're Driving Me Crazy.
Quite impressive, eh?
Along with Morrison's announcement of the upcoming Three Chords and the Truth release, the singer also released the first song from the 14-track album.
Called 'Dark Night of the Soul' it is quintessentially Van Morrison with the track's elegant melody, gorgeous piano and guitar, slow, smooth drums and the singer's rich vocals all proving he's getting back to the blues roots we all know and love.
All songs on the album were written by Morrison, with one track 'If We Wait For Mountains' being co-written with Don Black.
In other words, if you ever wanted to know what prolific looks like, just check out the iconic Irish artist's work. Because he has to be one of the most prolific artists of the last 60-plus years.
Listen to Van Morrison's latest song 'Dark Night of the Soul' in the video below.
His album Three Chords and the Truth is releasing on October 25th via  Exile/Caroline International.
Related loveliness: Don't miss watching Van Morrison and Chris Farlowe performing a gorgeous live version of 'Transformation' on Jools Holland's 25th anniversary show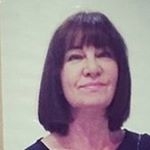 Latest posts by Michelle Topham
(see all)