Vancouver Sleep Clinic releases 'Killing Me To Love You' video
When I see yet another musician releasing their work through a 'music project', I do a yawn. After all, it's definitely more than a bit pretentious.
That being said, a young Australian artist, Tim Bettinson also releases his music through a project name — Vancouver Sleep Clinic — and, as much as I still find it irritating, his music is actually written to make people yawn. Sort of. And it's good.
According to Bettinson, "When I first starting writing for this project, I felt like it could be the type of atmospheric music that people could fall asleep to." Hence the Sleep Clinic part of the name. Vancouver because he thought the city looked pretty.
Now Vancouver Sleep Clinic has a new track and video out — 'Killing Me To Love You', and it's all falsetto voice and drums. Nice though.
Listen to and watch it below.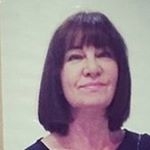 Latest posts by Michelle Topham
(see all)