Vancouver Sleep Clinic's 'Someone To Stay' from 'Suits' is the saddest song
Vancouver Sleep Clinic's 'Someone To Stay' from 'Suits' is the saddest song
The USA network TV series 'Suits' has had some exceptionally good indie pop music featured on it since its first episode in 2011. This week it continued with that tradition on Season 7 Episode 3 "Mudmare" with the inclusion of Vancouver Sleep Clinic's gorgeous track 'Someone To Stay'.
The track was played when Harvey confronts Paula about their relationship, then asks her to take a risk on the relationship with him. And, for that scene, I can't think of a more perfect song.
Vancouver Sleep Clinic, aka Tim Bettinson, is an Australian singer songwriter that released his first album in 2017. The album, called Revival, was produced by famed music producer Al Shux.
Related: Vancouver Sleep Clinic's 'Killing Me To Love You' is so pretty
'Someone To Stay' is the third single from the album, and has been mentioned by critics as the song that really shows off Bettinson's powerful vocals.
And it's one of those songs that, when you're in a sad mood, will make you sob uncontrollably. Because…
Hear you, falling and lonely, cry out
Will you fix me up? Will you show me hope?
At the end of the day we're helpless
Can you keep me close? Can you love me most?
Can you keep me close? Can you love me most?
Can you keep me close? Can you love me most?
Listen to 'Someone To Stay' in the video below.
It really is stunningly beautiful, and one of those songs you will hear once and then have on repeat again and again and again. (I currently have it on repeat when I'm speed walking as the emotion in the song just seems to work for the energy I need).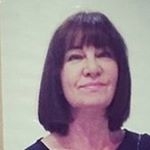 Latest posts by Michelle Topham
(see all)