You may have noticed if you read Leo Sigh enough that I only write about and profile people who I think are exceptionally talented. So, when a friend messaged me on Facebook to tell me about her 15-year-old niece, sure, I was more than a bit skeptical. After all, as a former radio DJ, I've heard more than my share of 'stars in the making' who, frankly, just aren't.
One listen to just the first video sent to me, however, and I was hooked. That's because this girl has something special. An incredibly rich and strong voice, a beautiful range, and that elusive something that immediately makes you think "This one has a very good chance of being a star".
Her name is Victoria Skie and she's just 15-years-old. She's from Paramus, New Jersey, where she's a sophomore at the high school there, and she's currently starting to make a name for herself on YouTube.
In fact, with over 1 million views and almost 10,000 subscribers, if she continues to do what she's doing we could all soon be hearing a lot more about her.
Victoria also tells me, although most of the videos she has up on YouTube are covers, she also writes her own songs and is planning on releasing them soon. She also does all the recording and production on the videos she puts up.
And when I asked her how long she'd been singing she replied "Pretty much since birth".
All I can say is, just from listening to a few of Victoria Skie's videos, you can tell she loves what she does. And that will get her further than anything. Add in her gorgeous voice, and I'm saying Victoria Skie could just very well be the next big thing.
As for Victoria Skie's YouTube channel, you'll find that here and, with almost 40 videos up, there's plenty to listen to. I suggest that you do.
Meanwhile, I've picked out a couple of videos that I think are lovely and hope you agree. A cover of Tori Kelly's 'Silent' from soundtrack of The Giver and the second of One Direction's 'Little Things'.
This girl. She'll blow you away.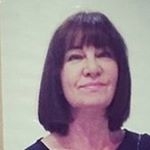 Latest posts by Michelle Topham
(see all)