Video for Soko's 'We Might Be Dead By Tomorrow' from 'The End of the F**king World' is full of love
Video for Soko's 'We Might Be Dead By Tomorrow' from 'The End of the F**king World' is full of love
I feel like I should just write an article about every song featured in the new Netflix series 'The End of the F**king World', as most of them are so off-beat, cool and such unusual choices for a TV series.
After all, there is everything from Bernadette Carroll's 1962 version of 'Laughing On The Outside'  and Mazzy Star's 'Five String Serenade' to The Monzas 'Where Is The Love', and a slew of other memorable tracks in between.
One of the most interesting songs from 'The End of the F**king World', however, both musically and backstory-wise, is current day French singer Soko's 'We Might Be Dead By Tomorrow'. That track shows up at the end of episode two of the series as James hugs Alyssa, and continues to play over the final credits.
The song was originally released in 2012 on Soko's debut studio album I Thought I Was An Alien, then hit the charts in 2014 when it was featured in 'First Kiss', a popular YouTube video.
And it was written by Soko as a response to her father's death when she was five, and is meant to be a wake-up call to everyone to stop wasting their time on stupid things and, instead, concentrate on loving and being loved. Because, as she believes, and she is more than likely right, love really is the only thing that matters.
Soko's 'We Might Be Dead By Tomorrow' also hit the number one spot on Billboard's Streaming Songs chart, and on various other streaming charts.
Watch the official video for Soko's beautiful song below, which has to be one of the most full of love music videos I have ever seen. It shows so many of the loveliest kisses.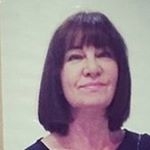 Latest posts by Michelle Topham
(see all)