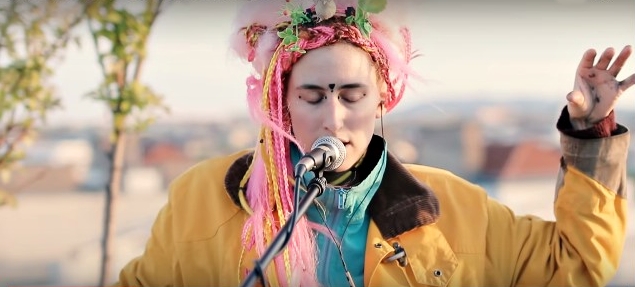 Vienna band Kids N Cats 'Air' is my new favorite song — Repeat Rotation Video
I don't usually do this sort of thing. Post about a band I really know nothing about — yet.
But, I had the privilege of seeing Vienna-based Kids N Cats playing live at Rhiz in Vienna last night during the city's annual Gürtel Nightwalk — a strip of free outdoor concerts with stages set up at bars on the Gürtel all the way from Thaliastrasse to Ottakringer Strasse.
And normally during cool concert venues like that I would walk the length of the strip and stop off at different stages to check out as many acts as I could.
Last night, however, I was nursing an ankle injury that is making walking an absolute agony. So my friend Lisa suggested we grab a table at Rhiz, as she wanted to see Kids N Cats perform again as they are currently one of her favorite Austrian bands.
I checked out a couple of quick videos on YouTube before we set off, knew I liked the Kids N Cats sound, at least from what I'd heard so far, and thought the evening would be fun.
As it turned out, Kids N Cats are superb live.
Fun, cool, with a unique sound and look and a lead vocalist, Jeanne Nickels, that is one of those types of woman I love to see front bands — high energy, having a blast and frankly not caring less what she looks like performing because she already knows she's the coolest thing you'll ever see on a stage.
So I'm watching this for my Repeat Rotation Video today — it's Kids N Cats and their song 'Air' — a beautiful, mellow dream pop track with the most gorgeous intro and a catchy melody I can't currently get out of my head.
There are two videos — the official music video, which is gorgeously produced, and then the band playing the track live during a Rooftop Vienna session.
And let me just add, I am fascinated to find out how this Austrian band has already played all over the world and in some of the most unlikely places — Mexico City, Taipeh, Shanghai, Hangzhou, Osaka, Sao Paolo and, yes, Swaziland.
Hopefully, I'll find that out soon as I did hit them up for an interview the minute they stopped playing last night and should have that up here on Leo Sigh within the next few weeks.
Meanwhile listen to 'Air' below. It is so sweet.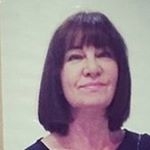 Latest posts by Michelle Topham
(see all)