Gotta say I am always super-psyched when any Vienna-based artist is featured on a hit TV series.
Especially as it happens so seldom, Austria being so tiny and all, which is why I like to support any artist on the 'home team' where I can.
That's why I was thrilled then to hear the Austrian electro pop duo Leyya's 'Superego' played on the new episode of Charmed this week — Charmed, Season 4, Episode 3, "Unlucky Charmed".
Then again, the track is pretty mesmerizing, so no surprise it grabbed attention.
Leyya, by the way, is Marco Kleebauer and Sophie Lindinger.
The pair are from a village in Upper Austria (one of Austria's nine states, for those not in the know), and have been well-known here in Vienna since 2014, when they performed at the prestigious indie music festival Waves Vienna.
Not only that, though, as Leyya's music has also gained a big fan base all over Europe in the last few years, as well as been catching the eye of various TV show music supervisors.
That's why their songs have shown up on shows as diverse as Scream: The TV Series, The Sex Lives of College Girls (a couple of times), and Rosewood.
And now 'Superego' is on Charmed.
Proving, while Austria may be small and so Austrian artists don't often garner the attention those from countries like the U.S. and the UK do, if the music is good (and Leyya's is) it will eventually be discovered.
Listen to Leyya's 'Superego' on the song's atmospheric music video,  and on their debut studio album Spanish Disco.
Watch Charmed via Peacock TV.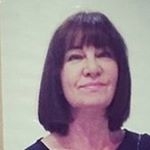 Latest posts by Michelle Topham
(see all)