If, like me, you are a sucker for Icelandic bands and singers, you are going to love Vök, a somewhat dream pop trio that is currently gaining quite a following in their native Iceland and beyond.
University of Washington affiliate KEXP is a huge fan of Vök, and has featured them in a couple of lives shows from Iceland in the last couple of years.
Vök's latest live performance on KEXP was in November last year, when the trio were included in the radio station's broadcast from KEX Hostel in Reykjavik for Iceland Airwaves. And that is the performance I've been playing throughout the as my Repeat Rotation Video today as it's stunning.
Because what makes Vök's performance so good here is not just their rich, dreamy, ethereal music and vocals, but also the way all three members of the trio seem to almost be in their own dream world when they are performing.
Watch Vök performing live on KEXP in Reykjavik. It's 34 minutes you couldn't spend much better.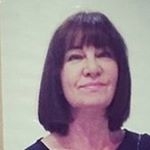 Latest posts by Michelle Topham
(see all)