The songs most countries are choosing for Eurovision 2015 are beyond disappointing. So bad, if it wasn't for Conchita Wurst hosting the green room, and Eurovision 2015 being held in Vienna, I wouldn't even be watching it this year as, with only five songs chosen so far being worth anything, it is going to be a very dull show music-wise.
That is why I was absolutely delighted to wake up this morning and hear the song Romania chose at their Eurovision national final last night. A song from Romanian band Voltaj, and a song that is very very good.
Called 'De la capat', it is not only so incredibly pretty, the song and the band have a message – to use their performance to raise awareness about child poverty in Romania, and the loneliness and sadness of so many Romanian children who are left behind while their parents go overseas to work.
Voltaj, by the way, have been around for years.
They got together in 1982, recorded their first album in 1996, and released their last album in 2012. Once more of a heavy metal band, they have changed over the years into their current pop rock sound. A sound I love.
Listen to Voltaj singing 'De la capat' in the two videos below — their official video, which is beautifully filmed, and their live performance in Romania's Eurovision national final last night.
Isn't that lovely? Particularly as it is sung in Romanian (and let's hope they keep the Romanian version for Eurovision – because it is gorgeous).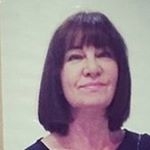 Latest posts by Michelle Topham
(see all)