British country duo Ward Thomas' 'Guilty Flowers' is my Repeat Rotation Video today. Not only because it's one of the catchiest songs I've heard all year, but I am also loving that this young duo's second album Cartwheels is doing so well on the UK album charts.
So, who are Ward Thomas?
The duo is twin sisters Catherine and Lizzy Ward Thomas (hence the name). They released their debut album From Where We Stand in mid-2014, which eventually won UK Album Of The Year at the British Country Music Awards. Now they're back with their second offering, and it is rocketing up the UK charts.
Interestingly too, Ward Thomas says one of their influences is the Dixie Chicks, which I can certainly hear when I listen to any of their songs. Plus, isn't their sound so incredibly mature? Like they have been around for much much longer than they have.
Watch Ward Thomas' 'Guilty Flowers' video below, as it's my Repeat Rotation Video today, and is the second single from the duo's new album. It is also beautifully filmed, has a fun vibe to it, even if the message of the song is being in love with a cheater,and that song just makes my day.
You can grab their second album Cartwheels on most major online music distribution sites.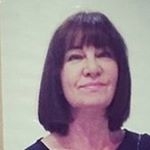 Latest posts by Michelle Topham
(see all)