While the Wasteful Days of High School Girls Complete Collection Blu-ray does not come with any physical extras like many anime series do, the anime itself is so cute, silly and so much fun it is well worth pre-ordering.
In other words, yes, the Wasteful Days of High School Girls Complete Collection Blu-ray is now available for pre-order at Sentai Filmworks, and at the reasonable price of $45.99.
For that, you get two Blu-ray discs, which feature all 12 episodes of the first season as well as a clean opening animation, a clean closing animation, all episode previews and the Japanese promo.
The series also has both Japanese subtitles and an English dub, which will thrill dub fans immensely.
Wasteful Days of High School Girls (aka Joshikousei no Mudazukai) is based on the manga series by Bino and was released in July, 2019 and ran until the end of September.
Plot-wise, it goes like this:
Tanaka Nozomu isn't exactly brilliant. But, given that her only goal for high school was to get a boyfriend, who else would fail to realize that attending an all-girls school was a bad idea? Well, there's always the fallback plan of getting other girls to introduce her to boys they know. Too bad that Tanaka's "bright" idea of giving her classmates nicknames based on less attractive character traits has caused her un-flattered friends "Robo" (for her apparent lack of emotions) and "Wota" (a reference to a creepy otaku types), as well as not-friends like "Loli" (who's hypersensitive about her petite size,) to "reward" Tanaka with the special nickname of "Baka" ("idiot"), which is quickly adopted by the entire student body. 
Check out the trailer for the Wasteful Days of High School Girls English dub below, and pre-order it now at Sentai.
The Blu-ray series will release on September 22nd.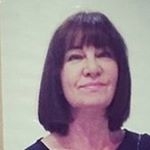 Latest posts by Michelle Topham
(see all)