Sony-owned YouTube channel The First Take just keeps on publishing superb one-take performances of some of anime's most popular songs performed live.
Songs like 'Akuma no Ko' (aka A Child of Evil) sung by Ai Higuchi, in a performance that is quite spectacular for a one-take performance, considering that has to be one of the most difficult anime songs to sing ever released.
Just the control Ai Higuchi needed to have to hit those notes that wildly swing from low to incredibly high is phenomenal.
And again, in a one-take performance with no do-overs.
Ai Higuchi's 'Akuma no Ko' is the ending theme song for the anime series Attack on Titan: The Final Season and, while not one of my favorite anime songs, you definitely have to give her huge credit for that performance.
Especially as she was accompanying herself on piano at the same time.
Attack on Titan: The Final Season is the fourth season of the hit dark fantasy anime series.
Anime production is by MAPPA, with the anime directed by Yuichiro Hayashi, written by Hiroshi Seko, and character design by Tomohiro Kishi.
The first part aired between December 7, 2020, to March 29, 2021, with Part 2 airing between January 10 to April 4, 2022,
The third and final part is due to premiere sometime in 2023.
Watch Ai Higuchi's live performance of 'Akuma no Ko' on The First Take below. You can also hear the original recorded version of the song in the Spotify widget below.
The song currently has almost 60 million plays on Spotify alone.
Attack on Titan is currently streaming on Crunchyroll for Premium Subscribers.
RELATED: Attack on Titan's 'Akuma no Ko' animated video tells almost the whole story of the anime — Watch it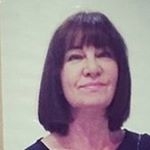 Latest posts by Michelle Topham
(see all)