Swedish singer Petter Ericson Stakee from the band Alberta Cross did an unplugged acoustic version of his song 'Isolation' at Sunday Sessions Berlin, and it is gorgeous.
And, if you are not familiar with Alberta Cross (which you really, honestly should make yourself familiar with them – they are brilliant), they originally started out as a duo of singer-guitarist Stakee and bassist Terry Wolfers.
Wolfers left the duo a couple of years ago, though, and so at the moment Alberta Cross is just Stakee with whichever musicians he decides to use at that point in time.
Not that, honestly, that has impacted Alberta Cross's or Petter Ericson Stakee's ability to perform a gorgeous song. Just listen to Stakee's voice in this beautiful acoustic version of 'Isolation'. Now that is a heartbreaker, isn't it?
And, if you think you have heard Petter Ericson Stakee's voice somewhere before, you very well may have. Alberta Cross's song 'Low Man' was featured on both 'Californication'  as well as on the Netflix series 'Longmire'.
Watch the video of 'Isolation' from Sunday Sessions Berlin below. It is from Alberta Cross's third self-titled album. Oh and, if you like good live music, do subscribe to Sunday Sessions Berlin. They invite some superb artists to perform. Artists you don't often get to see live.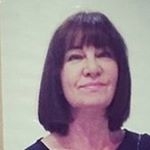 Latest posts by Michelle Topham
(see all)