Do you like a live music performance that is raw, full of emotion and unusual? If so, you must watch American singer and multi-instrumentalist Andrew Bird and the fabulous Fiona Apple performing 'Left-Handed Kisses' on Ellen this week for the first time.
Because what makes this performance so interesting isn't just that the two artists are such commanding personalities when it comes to singing live, but it was also that they just about ignored the audience throughout the song and kept eye contact with each other instead. Making their performance even more powerful, and really kind of goose-bumpy.
Then, of course, there is also that gorgeous violin.
Watch Andrew Bird and Fiona Apple perform 'Left-Handed Kisses' live on Ellen in the video below. And, if you haven't yet seen the official video for the new track, you can catch that below that. It's pretty cool too.
As for where the track comes from? You'll find it on Andrew Bird's new album Are You Serious, which is due to be released in April. It's currently available for pre-order.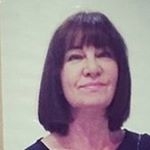 Latest posts by Michelle Topham
(see all)