Asheville, North Carolina based folk and indie rock singer Angel Olsen has released the official video for her new single 'Shut Up Kiss Me'. The track is from her upcoming new album My Woman, which is due to be released on the Jagjaguwar label on 2nd September.
The video has Olsen wearing a glittery silver wig while working at a food counter, rollerblading down the street and hanging out in the bathroom.
The concept for the video was created by Angel Olsen. It was also produced by her. It's nice because, even if she's just doing a few everyday mundane things, it all still comes with an attitude.
As for what Angel Olsen is up to away from the video, she has a concert lined up in Reykjavik, Iceland this Saturday, July 2nd, and then kicks off her latest North American tour on September 9th in Atlanta, Georgia.
The European leg of her tour starts on October 13th in Brighton, UK.  If you would like Angel Olsen tickets in your future, you can check all tour dates on her website.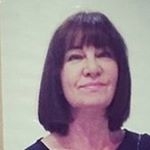 Latest posts by Michelle Topham
(see all)