Australian alternative rock band Atlas Genius appeared on The Late Late Show with James Corden this week to perform their latest single 'Stockholm'. The track is from their 2015 studio album Inanimate Objects.
So, who is Atlas Genius, you might be asking, if you saw the show but aren't familiar with the band.
The core of the band revolves around two brothers — Keith and Michael Jeffery — who founded Atlas Genius in 2009 with their other brother Steven. By 2012, though, Steven had left the group and Keith and Michael have continued on since with various other musicians on drums and keyboards.
Their latest album, Inanimate Objects, was released in August last year, but didn't do as well as their previous album — only hitting the 150th spot on the Billboard 200 chart and then disappearing quickly. A far cry from their debut album, When It Was Now, which hit the 34th spot.
After Atlas Genius' stellar performance of 'Stockholm' on James Corden last night, though, the single and their album is likely to see a surge.
Watch the band perform in the video below. Sweet, eh?
Update: Sadly, Corden deleted the band's live performance from his YouTube channel, so we have substituted a similarly excellent live performance the band gave for JBTV. Enjoy!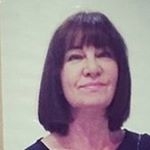 Latest posts by Michelle Topham
(see all)