There's a beautiful new mini documentary just been released on The Fader's YouTube channel. Called 'Nothing Is Eternal', it's a magical vignette of the life of ethereally quirky Norwegian singer Aurora — and her thoughts, feelings, music, work, family and friends.
The video starts off with Aurora sitting facing the camera, introducing herself and explaining why she's making the video.
"I'm making this video because I'm afraid of what might happen. I might not be here tomorrow or the day after, so I want to make this video to keep the things that inspire me alive."
It then follows her from New York, where she has been performing, back to Bergen, Norway her home town.
We meet her two older sisters, Miranda and Viktoria, (a make-up artist and a fashion designer) who admit to Aurora that they were afraid for her before she went to high school because they thought she "would get bullied or picked on. Because you were so weird and you dressed so weird. And we were so scared that it was going to be so tough on you to go to high school."
They then admitted with relief, "Everybody loved you", and there was never a problem.
We also meet Aurora's closest friends. One of whom says about the Norwegian singer, "When I first met you, I was like, 'Oh my god, there's a girl who's magic,'".
Watch Aurora talk about how magical her childhood in Bergen was, and how grateful she is to have been brought up the way she was, dance through the streets of her hometown while singing to her own music in her headphones, hang out with her producers and more.
Aurora's 'Nothing Is Eternal' really is a beautiful video. So perfectly quirky and magical. Just like her.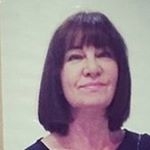 Latest posts by Michelle Topham
(see all)