It is always a treat to open my YouTube subscriptions and see a new video posted by Swedish singer Aurora. A singer that never disappoints, no matter what she releases.
And today's release was another stunning example of what Aurora can produce. The official video for her single 'Winter Bird'. A video that sees Aurora inside a metal cocoon, and being slowly wrapped by drones.
Aurora's 'Winter Bird' video is a collaboration with YouTube and was filmed at Carnegie Mellon. A pretty appropriate place to be surrounded by drones, I would say.
And Aurora had something to say about being 'wrapped with technology' on her Instagram account to day, when she uploaded a photo from the video shoot (which has sadly since been deleted) along with the description:
"Sometimes I fear our technological progress will slowly take over. We meet people through texts and screens. Is it setting us free? Or are we slowly wrapping ourselves in, depending too much on it? the fall is bigger when our hopes are not realistic, not human.
What has no heart can't give us love and true happiness."
Watch Aurora's official video for 'Winter Bird' below. Well that was definitely worth the wait. And could she be any more mysterious and ethereal?
You can pick up the single now on most major music sites.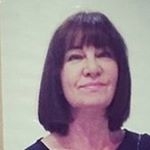 Latest posts by Michelle Topham
(see all)