Babymetal performs their new single 'Gimme Chocolate' on The Late Show with Stephen Colbert
Stephen Colbert spoke about the musical act on one of his late night shows this week by saying, "I'm not sure what I'm about to see. But I'm pretty excited about it".
He then went on to introduce Babymetal — a Japanese metal idol band that truly is fabulous.
So much so, the YouTube video of their Colbert performance has garnered over 2 million views in just a couple of days. Far more than most of Stephen Colbert's musical guests usually get.
And why did Babymetal get so much attention? Because they really are unlike anything you have heard before.
Babymetal, if you're not aware, is a metal/pop band comprising Suzuka Nakamoto as "Su-metal", Yui Mizuno as "Yuimetal", and Moa Kikuchi as "Moametal".
They are backed by three musicians who go by the name the Kami Band, and have been a huge hit in Japan and other areas of Asia since the band was founded in 2010 when the young women were still not even in their teens.
Babymetal hit it big in the west this week, though, when they made their U.S. TV debut with a performance on Stephen Colbert to help promote their second studio album, released on April 1st.
Called Metal Resistance, it is currently the highest ever entry for a Japanese artist in the UK rock music charts, arriving on the chart at number 2.
Considering Babymetal also just played at London's Wembley Stadium last week to an almost sell-out crowd, chances are that album is about to go even higher.
And what's cool about Babymetal is it really is difficult to pigeon-hole them, as they are so unique.
After all, it's not every day you get to see a trio of young women dressed up as Punk Lolitas, backed by a band wearing Kabuki make-up and rocking out to heavy metal tinged with the most upbeat and catchy pop.
Watch Babymetal performing 'Gimme Chocolate' on The Late Show with Stephen Colbert in the video below and, once you have, I'm betting you'll head right off to YouTube to watch every other video this awesome band has ever released.
They really are that cool.
And, of course, if you love what you hear, remember to buy their sophomore album in digital music, on CD and on vinyl.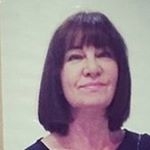 Latest posts by Michelle Topham
(see all)