American alternative rock band Bash & Pop showed up on Stephen Colbert last night to give a cool performance of their new single 'On The Rocks'.
And, if you haven't heard of Bash & Pop before and are wondering why they were on Colbert this week, don't be surprised as a lot of people haven't.
That's because Bash & Pop first formed in 1992 after the indie band The Replacements broke up and Tommy Stinson, the band's bass guitarist, wanted another band. They only stuck around to make one album, however, before breaking up soon after.
Now they're back together, they have released a sophomore album 24 years after the first, and they're pretty freaking rockin.
Bash & Pop's latest album is called Anything Could Happen, and was released today. You can pick it up on most major music sites.
Update: Sadly, Stephen Colbert constantly deletes YouTube videos a couple of weeks after they are uploaded, which is why we no longer report on them. And yes, his staff has deleted this amazing performance as well.
So I'm substituting this recent superb live performance at KEXP where Bash & Pop play On The Rocks, as well as Bad News, Anything Can Happen,  and Anybody Else. Enjoy.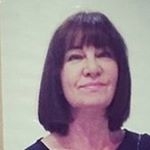 Latest posts by Michelle Topham
(see all)