German singer songwriter Bibi Bourelly appeared on The Late Show with James Corden last night where she gave a kickass performance of her single 'Ego'. A track that has been called 'an unapologetic ballad to self confidence' and, when you see Bourelly sing it live, you can definitely see why. That girl has power oozing out of every pore.
Surprising too how earthy and soulful she is when you consider she is still only 21 years old. Then again, Bibi Bourelly has been involved in the music business a bit longer than you might think.
After all, her father is guitarist Jean-Paul Bourelly and Bibi herself started out writing songs when she was still a teenager, ending up penning both Rihanna hits 'Bitch Better Have My Money' and 'Higher', as well as Nick Brewer's 'Talk To Me'.
Recently, though, Bibi Bourelly has been concentrating on a singing career of her own, releasing her first single 'Riot' in 2014 and, in the last few months, releasing follow up singles 'Ego' and 'Sally'.
Her debut EP Free The Real, which will include all three singles, is due for release tomorrow, May 6th.
Meanwhile, grab her single 'Ego' here.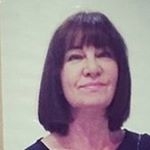 Latest posts by Michelle Topham
(see all)