Watch Bon Iver's Justin Vernon and The Revolution cover Prince's 'Erotic City' at Rock the Garden
You don't usually see indie folk singer Justin Vernon of Bon Iver fame singing Prince songs. But there he was over the weekend at the Rock the Garden festival in Minneapolis, up on the stage with Prince's backing band The Revolution and, yep, singing 'Erotic City' a Prince song.
Boy got kinda funky, eh?
Well, come on, when The Revolution asks you to sing with them what else are you going to do?
But, of course, it's not the first time we've heard Justin Vernon performing an awesome cover song. He also released a cover of Spoon's 'Inside Out' a couple of years ago that was beautiful in its simplicity.
This weekend's headlining performance at Rock the Garden is one of the first times we've seen Vernon back up on stage after he canceled all Bon Iver's European tour dates earlier in the year due to 'personal reasons'.
Since then, however, he has announced new European concert dates, kicking off with one in Copenhagen, Denmark on August 12th followed by dates in Ireland, the Netherlands, France, and the UK.
The band's last European gig, at the moment at least, will be on the 28th September at the Playhouse Theatre in Edinburgh.
The concerts are in support of Bon Iver's latest album 22, A Million, which was released late last year.
You can check out all their tour dates on the Bon Iver website.
And now watch Justin Vernon and The Revolution rocking Prince's 'Erotic City' in the video below.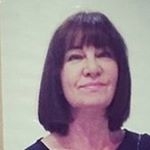 Latest posts by Michelle Topham
(see all)