Almost a couple of years ago now, a friend introduced me to Boyce Avenue, an American rock band who are one of YouTube's biggest stars and a band which, until my friend said "Hey, have you heard these guys?", I had never actually listened to.
Since then, of course, I have religiously watched every new song video Boyce Avenue has released as, man, these guys are good. (And Jesus, they have released a lot of great songs).
Today's new release from Boyce Avenue is a cover of one of Sia's latest songs 'The Greatest'. A song I love in the Sia version but, frankly, I think I like it even more as a Boyce Avenue song.
Because lead singer Alejandro Manzano has more 'heart' here than Sia does, and it seems so much sadder. Plus, you have to love the distinct romantic Spanish feel it has.
Watch Boyce Avenue's version of 'The Greatest' in the video below to see what I mean. Gorgeous, isn't it?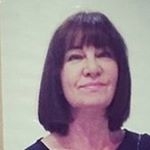 Latest posts by Michelle Topham
(see all)