While many people are talking about Beyonce's performance at the MTV Video Music Awards last night, I thought Britney Spears' performance was also one of the best of the night.
Because Britney performed a compilation of 'Make Me…' and 'Me, Myself & I', and, sure, she lip synced through it but, come on, she pretty much has to. As the way she dances, and the energy she puts into her live stage performances, would have her sounding like an angina patient if she didn't.
And her performance itself — the dance moves, the energy she has on stage, the way she interacts with backing dancers, her rocking body and, of course, the way she sings, even if it is recorded — shows why Britney Spears is still one of the biggest superstars in the world. And why her Las Vegas show sells out every night.
Watch Britney Spears performing at the MTV Video Music Awards with rapper G-Eazy in the video below.
As for 'Make Me…', it's from her new album Glory, which you can pick up on all digital music sites.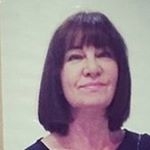 Latest posts by Michelle Topham
(see all)