I've had a little more free time over the last few weeks than I normally do, so I've been revving up my workload so I can listen to more new music, write more articles about my current favorite celebrities and, of course, push LeoSigh to become even more successful than it already is.
Then this morning, while I was watching a Yogscast video, Simon Lane sang a Britney Spears song that reminded me just how perfect that song was for my current frame of mind.
Called 'Work Bitch', it's from Britney's album Britney Jean and it's Britney reminding everyone, if you want to be successful, live in a big house, drive a nice car, travel to Europe and do everything else the massively successful do then…..you'd better 'Work Bitch'.
And so Britney Spears 'Work Bitch' is my Repeat Rotation Video, because I could not have been reminded about it at a better point in time.
When it was released back in 2013, Work Bitch' was an electronic dance track a bit more unusual than what Britney normally produced back then, quite a lot more aggressive in her dance style, and one many critics loved.
The singer also got rave reviews for her dancing, and the cinematography of the track's video, directed by Ben Mor, was well received too.
Britney also used the song as her opening for her 2013 live Vegas show Britney: Piece of Me to great effect.
Watch the official video for Britney's 'Work Bitch' below and then, if you want to be extremely successful as well, get off your ass and get moving. I intend to,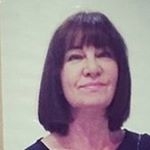 Latest posts by Michelle Topham
(see all)