I make it a point never to listen to Justin Bieber's music or watch his videos. Sorry, I can't stand the man, and feel no need to support him. So the first time I heard Bieber's new single 'What Do You Mean?' was just now when I watched the Cahoots cover.
And this, I like. Because the guys of Cahoots have beautiful voices, they harmonize superbly and, even with a bland song like 'What Do You Mean?', and yep it's really really bland, they still pull off a lovely performance.
Just in case you're not familiar with Cahoots, and you should be as they're great, they're a trio of YouTube musicians that got together to form a band. Currice is from Spain, and Matt DeFreitas and Tom Joseph Law are both British.
And since they got together, Cahoots has already had a viral hit with their song 'No Money', which they also produced a very cool music video for.
Watch Cahoots singing a cover of Justin Bieber's 'What Do You Mean?' in the video below. Oh, and Tom is just playing guitar on this one and not singing as, sadly, he was sick.
Yep. I'll take these guys over Bieber any day of the week. Because, for one thing, they seem so very very nice.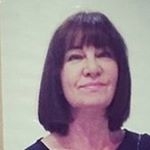 Latest posts by Michelle Topham
(see all)