Calexico plays 'Falling From The Sky' on Conan
Americana indie rock band Calexico have become one of my must listen to every day bands in the last few months. I've always liked them, but since I got hooked on their last studio album — Algiers — recently, I then moved on to all their other albums and find myself now needing a daily fix.
Then again, when you play the cool mix of alternative country, Americana and indie rock tinged with Tejano that Calexico does, you can't expect me not to love you.
So to see Calexico playing their latest single 'Falling From The Sky' on Conan this week was just a little extra gift. Especially with their spot on performance and those awesome trumpets.
'Falling From The Sky' is from Calexico's new album Edge of the Sun, which will be released on April 14th. It's one of the best songs I've heard from them, and they give a great live performance. Listen below.
And, of course, if you love what you hear, you can pre-order Calexico's Edge of the Sun at iTunes now.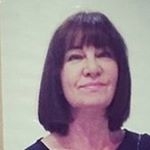 Latest posts by Michelle Topham
(see all)