Massive Attack's new single 'The Spoils' featuring Hope Sandoval is not only a beautiful song, it also has a video that features the gorgeous face of Australian actress Cate Blanchett that, as the song progresses, slowly gets melted down until she looks like a decayed Egyptian mummy.
The video was created by film director John Hillcoat who says he was inspired to do the video after he visited a museum exhibit of Egyptian artifacts in Mexico, and saw how these ancient things are slowly fading away.
As for Blanchett, she agreed to do the video as she is apparently a massive (pun intended) fan of Massive Attack, and was fascinated by the video's concept.
Watch it below. Because, yes, Massive Attack's 'The Spoils' is my Repeat Rotation Video today for the song, of course, and because I could not stop watching Blanchett slowly disintegrating to nothing.
You can pick up 'The Spoils' on all major digital music sites.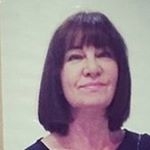 Latest posts by Michelle Topham
(see all)