If you want to see something absolutely lovely, watch this video — Coldplay and James Corden performing Prince's 'Nothing Compare 2 U' at the LA Rose Bowl on August 21st, 2016.
And it was especially great to see the Late Late Show host James Corden there as he admitted himself, when he had agreed to do the Prince cover with Coldplay at the Rose Bowl, he didn't quite "realize how big it was".
And, yep, he was a bit nervous. Not that you could tell once he got through the first few lines, as he really was fabulous.
Oh and, by the way, no, Corden did not used to be a member of Coldplay, although it kind of sounded like Chris Martin wished he was. Awwwww.
Watch below. It's fabulous.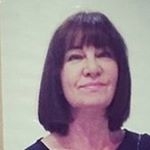 Latest posts by Michelle Topham
(see all)