Watch the video for Coldplay's 'Up&Up' — it's surreal
Iconic British band Coldplay has just released their official video for their latest single 'Up&Up', and it is gorgeously surreal.
The video starts off with a turtle flying lazily through a train station, and swimming people in a washing machine. It continues with some of the most amazing video imagery edited onto other vintage video snippets to produce popcorn popping in a volcano, sky divers diving into a bowl of pasta, a baby flying on the wing of a plane, and a giant butterfly perched on the side of an oil rig.
Don't miss the political message of the video either. One about how man, beast and planet should live in more harmony together.
Artistically, 'Up&Up' is one of the most beautiful videos I've ever seen and, I'd say will soon be up for a slew of awards. It was directed by Vania Heymann and Gal Muggia.
'Up&Up' is from Coldplay's latest album A Head Full of Dreams, and you can tell why this video is so special as frontman Chris Martin has described it as "the song we've been waiting to write for 15 years".
The album has also spawned two hit singles since its release at the end of 2015, including the gorgeously joyful 'Adventure of a Lifetime'.
Meanwhile, Coldplay is due to soon kick off the North American leg of their tour. And this astounding 'Up&Up' video is a nice way to herald it. Watch it below.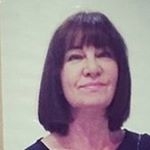 Latest posts by Michelle Topham
(see all)