Watch Courtney Barnett give a cool performance of tracks from Tell Me How You Really Feel on CBS This Morning
Australian indie rocker Courtney Barnett has been promoting her sophomore album Tell Me How You Really Feel around the United States for the last few months. Since its release on her own record label Milk! Records back in May.
And yesterday, Barnett appeared on CBS This Morning to perform several songs from the album and, of course, to play some phenomenal guitar.
The album itself was called "smaller and more introverted" than her debut album, Sometimes I Sit and Think, and Sometimes I Just Sit, by Pitchfork's Laura Snapes.
And, while some critics felt it lacked some of the brilliance of Barnett's first album, it was still pretty much seen as a standout by music critics at The Guardian, the Chicago Tribune, Rolling Stone and NME.
You can watch Courtney Barnett perform three songs live from her latest album — 'Nameless, Faceless', 'City Looks Pretty' and 'Need A Little Time' — in the videos below.
As yes, the tracks are most definitely flatter music than her debut. But she still has that lovely deadpan way of delivering them and plyas a rocking live guitar.
You can buy her album at Bandcamp.
 Related: Courtney Barnett and Kurt Vile's Tiny Desk Concert is just the coolest thing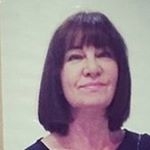 Latest posts by Michelle Topham
(see all)