Austrian band DAWA has become one of my firm favorites since I moved to Vienna earlier in the year.
The band has been around since 2010, has three albums out and an EP and, first came to my attention when they came in second during the competition to be chosen to represent Austria for the Eurovision Song Contest 2015. (The MakeMakes were the eventual winners).
Advertising
DAWA is named after lead singer and guitarist John Dawa, a guy who has an incredible voice which, if you listen closely, definitely has more than just a smidgen of a similarity to Tracy Chapman's.
And I mention DAWA today, because their new single 'Open Up' has been bouncing round and round in my head since I first heard it a few days ago, as it really is that addictive.
So, today, DAWA's new single 'Open Up' is my Repeat Rotation Video, as I felt like listening to a happy song today and this one definitely fits the bill.
The track is from their 2016 album Reach, which you can currently buy on major music sites online.
Watch DAWA's official video for 'Open Up' below.
Advertising
It's simple, but very effective and leaves you feeling just a bit lighter than you were before you watched it. And, this week, as the catastrophe of Trump being elected U.S. president became real, that's about all you can ask for.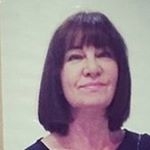 Latest posts by Michelle Topham
(see all)