I love seeing Death Cab For Cutie performing live. There is just something so authentic about Ben Gibbard's vocals live that just grabs my heart.
And when Death Cab for Cutie performed 'No Room In Frame' on The Late Show with Stephen Colbert last night, he and they certainly did not disappoint. Because that song, and that band… be still my heart.
Especially as that song was likely written for Gibbard's ex-wife, actress Zooey Deschanel, who must have been crazy to ever leave him.
As for 'No Room In Frame', it's from Death Cab For Cutie's latest studio album Kintsugi — one of the best albums of 2015 in my opinion.
Look out for Death Cab For Cutie in your neck of the woods, as they are currently on tour in the U.S. with Chvrches.
Meanwhile, watch them on Stephen Colbert. Gorgeous. Just gorgeous.
Update — August, 2016 — Sadly, Colbert has deleted the video of Death Cab For Cutie's performance on his show, so I am substituting an equally fabulous one on CBS This Morning. Enjoy!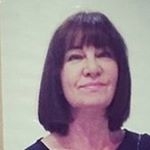 Latest posts by Michelle Topham
(see all)