If you were to come up with a list of young British musicians likely to be incredibly successful, the name Declan McKenna would be on there somewhere.
Declan, of course, won the Glastonbury Festival's Emerging Talent Competition last year, which catapulted him into the spotlight and helped McKenna's first single 'Brazil' chart in a high place in several countries when it was released a few months later.
Last night, Declan McKenna made his debut on American late night TV with an appearance on Conan to perform 'Brazil' live. A performance that was absolutely superb — especially when you consider Declan is still only 17 years old.
As for 'Brazil', it is from his just released four-track debut EP Liar and, while quite happy sounding, is actually a criticism of the FIFA World Cup being awarded to Brazil when the country doesn't even have the financial wherewithal to solve its own enormous poverty problems.
McKenna wrote the song when he was just 15.
Not surprising really, though, as McKenna even at this young age is quite political, with his second single 'Paracetamol', which was released recently, being about the problems transgender kids face.
Watch Declan McKenna's appearance on Conan in the video below. With talent that big in someone so young, it should give you goosebumps. If you like it, check out the official video for the song.
Look out for his debut album sometime towards the end of the year.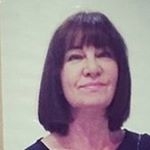 Latest posts by Michelle Topham
(see all)