Demi Lovato has to be one of the coolest young American singers around today, as well as an absolute powerhouse talent that can adapt her voice to so many different genres of music. So much so, whenever Lovato shows up on a TV show for a live performance at any point in time or for any occasion, you just know it's going to be good.
Which is exactly what happened when Demi Lovato teamed up with country singer Brad Paisley on Jimmy Kimmel Live! last night for a live performance of 'Without A Fight'; a song she helped Paisley surprise debut at his Irvine, California concert just a couple of weekends ago.
Lovato's 'Without A Fight' on Jimmy Kimmel did start off a little weak this time, though, but that certainly wasn't any fault of Demi's, but instead the fault of the sound engineer who had her mic levels too low.
A little bit further into the song, however, and Lovato was belting out the lyrics just like she always does, and proving country is just as much her bag as any other genre she sings.
Watch Demi Lovato and Brad Paisley partnering up for 'Without A Fight' on Jimmy Kimmel below. He does a damn good guitar solo, and she's not only rocking that song but also looks amazing in that chic  zippered-sleeved black dress.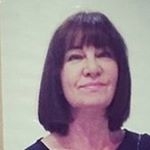 Latest posts by Michelle Topham
(see all)