Demi Lovato has a reputation of being able to sing phenomenally well live. A reputation she easily lived up to when she sang 'Confident' and 'Stone Cold' live on the latest episode of  'American Idol' this week.
Lovato was the featured act on the long-running but soon-to-end talent show on Thursday night, where she sang 'Confident' with some of the show's contestants, and then moved on into a phenomenal solo performance of 'Stone Cold'.
Both songs are from her latest album Confident, and she sang both songs as she always does — with an incredible vocal ability few other singers manage to attain.
Lovato really kicked ass, though, with her rendition of 'Stone Cold' where her voice astounded both the audience and the judges as it hit unbelievably powerful emotional highs and lows.
Demi Lovato kicks off her latest tour 'Future Now' on June 24th at the BB&T Center in Sunrise, Florida. Nick Jonas will be the opening act. Check out all the tour dates on her website.
Meanwhile, watch her sing 'Stone Cold' below on American Idol. Amazing, isn't she?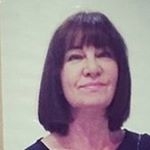 Latest posts by Michelle Topham
(see all)