Dierks Bentley appeared on The Late Show with Stephen Colbert last night where he and Elle King performed their new single 'Different For Girls'.
The track is from Bentley's new album Black, and it is an interesting addition. Because, unlike much of the rest of the album, which is about looking at a relationship as it hits the rocks, 'Different For Girls' looks at how women are often much smarter in the way they emotionally heal after a break-up.
Plus, is it just me, or do Dierks Bentley's and Elle King's voices compliment each other so perfectly? And doesn't Elle have just the coolest bit of 'attitude' here?
Watch Dierks Bentley and Elle King's lovely performance of 'Different For Girls' on Stephen Colbert in the video below. You can pick up Bentley's Black album now.
And don't forget, Elle King is also featured on the soundtrack of the upcoming movie 'Ghostbusters'. Not a bad year for her so far, at all.
Edit: Sadly, Colbert deleted the video of the performance from his YouTube channel, which is why we no longer feature performances from his show as they tend to be deleted within weeks. Instead, we are substituting a similarly superb performance Bentley and King gave at the CMA Music Festival. Enjoy!
https://www.youtube.com/watch?v=iL9eigB4qVM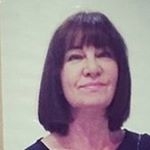 Latest posts by Michelle Topham
(see all)