Watch Dua Lipa and Martin Garrix's cool live performance of 'Scared To Be Lonely' on Fallon — it's awesome
If you have listened to British pop singer Dua Lipa on any single release, you probably already know she has an incredible voice.
But, you don't always realize how astounding her voice is until you see her sing live, as was the case when Dua Lipa and Martin Garrix performed a live version of their hit single 'Scared To Be Lonely' on The Tonight Show with Jimmy Fallon last night.
A song that has already garnered more than 91 million views on the official video on YouTube since it was released in January, I might add.
Lipa, of course, is the current darling of the British music industry, having been chosen as one of the BBC's Sound of 2016 artists, a well as been nominated for a Critic's Choice Award at the Brit Awards, and two NME Awards — she won the NME's Best New Artist award.
She also has her long-awaited debut album coming out in June.
Martin Garrix is a Dutch DJ and musician who is currently number one on DJ Magazine's Top 100 DJs list. Quite astonishing really when you consider he is still only 20 years old.
Garrix also produces and collaborates with a whole slew of other artists, and has released singles with people like Bebe Rexha, Julian Jordan, Mesto, and Florian Picasso in just the last year alone. He was also recently named the Resident DJ at Ibiza's Hï Ibiza for the 2017 season.
Together, Dua Lipa and Martin Garrix created a song with 'Scared To Be Lonely' that has been huge in clubs all over Europe and, with Garrix's catchy and futuristic bass and her smoky voice, has put these two on the map even more.
Watch Dua Lipa and Martin Garrix on The Tonight Show last night show off that song perfectly. Now that's a cool performance.
You can buy 'Scared To Be Lonely' on all major music sites.
Update: Sadly, Fallon has taken the video down (which is why we no longer feature Fallon's videos on Leo Sigh as they always get taken down), so I'm showcasing Lipa and Garrix's official music video for the song instead. Sorry for the inconvenience, but it is out of my hands.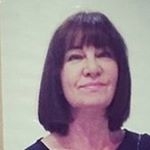 Latest posts by Michelle Topham
(see all)