Watch Ed Sheeran sing 'Shape of You' on Top of the Pops Christmas Day Special wearing a rad Christmas sweater
Watch Ed Sheeran's performance of 'Shape of You' on the Top of the Pops Christmas Day special — it's cool
You don't often get a lot of other musicians on stage with British singer Ed Sheeran, as he is usually a solo artist, just him and his guitar.
But, on today's Top of the Pops Christmas Day Special, Ed Sheeran performed 'Shape of You' with a full stage of musicians, backing vocalists and surrounded by snowflakes and wearing a fabulous Christmas sweater. And yep, he was awesome.
'Shape of You', of course, is one of the lead singles from Sheeran's massively successful third studio album Castle on the Hill — an album that hit the top 5 on album charts in 28 countries, and was certified many times platinum or gold in a slew of them as well.
The Top of the Pops Christmas Day special headlined by Ed Sheeran also featured Dua Lipa, Clean Bandit, Rita Ora and The Script. Sheeran must have really wanted to be on Top of the Pops this holiday season though, as he will be appearing on the New Year's special as well.
Watch Sheeran's performance of 'Shape of You' in the BBC video below to see how well he did. Cool, eh?
And if you missed his equally lovely performance on The Tonight Show starring Jimmy Fallon earlier in the year, you can watch that below as well.
Related: Did you know Ed Sheeran's 'Perfect' was filmed on Austria's gorgeous Hintertux Glacier?
https://youtu.be/Lf4o1S0UW6U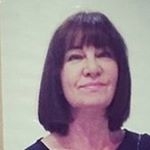 Latest posts by Michelle Topham
(see all)