Watch Elle King sing 'Shame' live at VEVO, she has an earthy quality that is just lovely
Ever since I came across American country soul rock singer Elle King a few years ago, I have always wondered why she isn't a world superstar.
After all, not only does King have a cool stage presence, but she sings live even better than she does on album. If that is even possible.
Take a look at Elle King singing 'Shame' during a live VEVO performance just released on YouTube today. Perfect from the opening note right through until that perfectly abrupt ending. And with a voice that is earthy, rasping, beautifully harsh, soaring high and wild.
Elle King's 'Shame' is the lead single from her upcoming sophomore album Shake the Spirit. The follow up to her 2015 debut album Love Stuff.
An album that was well-liked by critics and that took King to the number 1 spot on the UK Americana chart. It also got her to number 2 on the Billboard Alternative Albums chart and number 3 on the Top Rock Albums chart.
Not bad for a female singer that was not really that well-known before the album's release.
What is 'Shame' about?
As for King's 'Shame', she told Billboard magazine, it was written because, as she put it, she has always "gone harder than everybody else", and wasn't particularly well liked growing up:
"I was kind of a bad kid. I got kicked out of, like, every school that I went to. I wasn't the parents' favorite friend [for their kids], I was 100 percent a bad influence. I've always kind of known that. I've always gone harder than everybody else."
Well, she certainly shouldn't have any 'Shame' when it comes to that song at least, as it is a helluva good one. Catchy as well!
Watch Elle King sing 'Shame' live at VEVO in the video below. It's a helluva performance too.
Don't miss Elle King singing 'America's Sweetheart' live on Stephen Colbert — she's incredible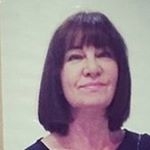 Latest posts by Michelle Topham
(see all)