Sir Elton John was a guest on Ellen this week, where he not only talked about what it was like being married to the love of his life and having a family, but also performed his classic song 'The Bitch Is Back' live.
He was also promoting his latest album Wonderful Crazy Night, something to be incredibly proud of as it is his 33rd album, and not many artists ever achieve that. The album is due to release on February 5th.
Interestingly, however, John decided not to perform two of the three singles currently released from his new album, 'Looking Up', and 'Wonderful Crazy Night',  but instead went back to the classic for his second song.
He did, however, also perform 'Blue Wonderful', the latest single from the album
Not that the audience cared which songs he sang it seems as, the minute the first chords hit, they were screaming and clapping along regardless.
Yep, he might be 68 years old, but Sir Elton John has not lost what he's always had. The ability to bring a crowd to their feet.
Watch him below.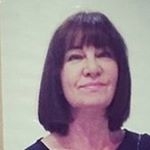 Latest posts by Michelle Topham
(see all)