Back in October, British singer songwriter Elvis Costello released the first album he and his backing band The Imposters have created together in more than a decade.
The album is called Look Now, and it is the 30th studio album for the Costello and his band.
Advertising
It includes a song co-written with Carole King, and three songs with 90-year-old iconic American songwriter Burt Bacharach.
The album was also critically acclaimed upon release, with music critics from NPR, Consequence of Sound, Uproxx, Billboard and other music media calling the album "Meticulously crafted, clever, polished" and Elvis Costello himself "one of the greatest song writers of the last 40 years".
Yesterday, Elvis Costello and The Imposters appeared on CBS This Morning's Saturday Sessions to perform three songs from Look Now — the Carole King collaboration 'Burnt Sugar Is So Bitter' and two Costello-written songs 'Unwanted Number' and 'Suspect My Tears'.
You can see their performance of all three songs in the CBS This Morning videos below.
Costello and his band are also currently on tour in North America in support of the album through December 4th.
Advertising
You can find out about tickets and all concert dates on Elvis Costello's website.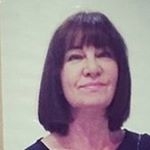 Latest posts by Michelle Topham
(see all)