Three members of the American rock band Fall Out Boy talked to Billboard earlier this year about their latest album American Beauty/American Psycho. An album that went straight to number one on the US Billboard 200 album chart when it was released in back in January.
Explaining their thought process about a new album, lead singer Patrick Stumph told Billboard, "I don't think we ever go into it, or leave a record, thinking whether or not it's going to be a hit. You really can't contrive it….you just have to be excited about what you're doing. And you kind of grow to understand, oh, there is an audience for everything that you do. It's just a matter of that audience finding your work. If you like it, then you know someone will like it."
Stumph also explained that, with American Beauty/American Psycho, they had set out to create a quick album, as they felt like it's something most rock bands just don't do anymore. So there was "no demoing process. The demo is what you hear on the finished product".
I'm guessing that's because an album that is written and recorded quickly tends to have a lot more energy and a feeling of immediacy behind it, which can end up making it an incredibly powerful album. And that is definitely what happened in the case of Fall Out Boy's newest.
And, as far as it hitting the number one spot, guitarist Joe Trohman said he was "incredibly proud of having a number one album at this point in time. That's because rock bands always find it more difficult to hit that number one spot."
Listening to American Beauty/American Psycho, though, you can immediately understand why it hit number one so fast. It's high energy, stacked with adrenaline and a real thrill to listen to.
And with such massive 1980s-style anthem/fight songs as 'Centuries' and the fun and funky rock of 'Uma Thurman', it's an album that is so different than Fall Out Boy's earlier work yet still so perfectly…them.
Watch Fall Out Boy talking about American Beauty/American Psycho below. And if you haven't bought the album yet, you can rectify that.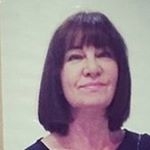 Latest posts by Michelle Topham
(see all)