Beast Coast hip hop group Flatbush Zombies hit Jimmy Kimmel Live! last night where they gave a fabulously uproarious live performance of 'Bounce', the first single from their debut album 3001: A Laced Odyssey.
And hilarious at times if you have heard the album version of 'Bounce', as their Jimmy Kimmel version was a lot more PG. Heck, that must have taken them a long time to get that song down to a version that can safely be broadcast on puritanical U.S. TV. Although….the crotch grabs were still there.
Watch Flatbush Zombies performing 'Bounce' on Jimmy Kimmel below. Have to say, that's just about my favorite performance of the week.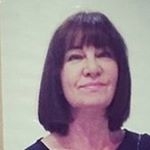 Latest posts by Michelle Topham
(see all)