Watch Foo Fighters' cool performance of 'Best of You' for BBC Radio 1 Live Lounge
American rock band Foo Fighters were in their own 606 studio in Los Angeles this week for a BBC Radio One Live Lounge show, and one of the songs they performed live was their hit 2005 single 'Best of You'.
A performance that, frankly, I enjoyed a lot more than some of Dave Grohl's earlier live performances of the song more than 10 years ago. Because, let's face it, Grohl is just one of those musicians that gets better and better with age.
'Best of You' is from Foo Fighters' fifth studio album In Your Honor. Twelve years after its release, it is still the only Foo Fighters single to get to Platinum status in the United States, and was also nominated for a Grammy for Best Rock Song at the time.
According to Dave Grohl, 'Best of You' was written after Foo Fighters finished playing at several of then-presidential candidate John Kerry's campaign stops. It was written about the need to "break away from the things that confine you".
Related: Watch Dave Grohl's doctor sing 'Seven Nation Army' live with the band on stage
Watch Foo Fighters perform 'Best of You' for the BBC Radio One Live Lounge last week, and do remember this was played live for the BBC show, which airs at 10am in the UK.
Meaning, for the Foo Fighters, it was after 2am in Los Angeles when they hit that first note. And they still made it sound as cool as hell.
You can pick up just the track or grab their entire In Your Honor album.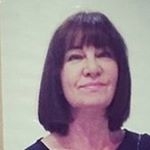 Latest posts by Michelle Topham
(see all)